Packaging & Sustainability
Sustainability strategy and its impact on packaging choices
How can I take action and make a real impact on my climate footprint?
It's a question we all face. Finding the answer, however, is no simple matter. You need to ask yourself the right questions to be able to build a clear strategy and stick to it. As a packaging user, do I want to :
Minimize my CO2 impact?
Minimize the use of finite resources such as water?
Reduce plastic use?
Promoting short circuits?
Use only recyclable packaging or choose products made from recycled materials?
Use compostable or reusable packaging?
Choice of packaging
In the context of a sustainability strategy
Various regulations, mainly in the food sector, further complicate the equation we're already facing.
For the company, the definition of a sustainability plan in line with corporate strategy is necessary to facilitate subsequent decisions on its effective implementation. The packaging choice policy is a result, not a sustainability strategy as such.
Corporate strategy
Framework: Porter's 5 forces, 6C, SWOT, etc.

Markets: where to play, how to win?

Penetration, expansion, integration
Sustainability strategy
Priority: CO2, resources, recyclability, etc.

Public and consumer expectations

Marketing and product communication
Operational implementation
Product specifications

Choice of packaging: material, production, execution, format, budget

Compromise?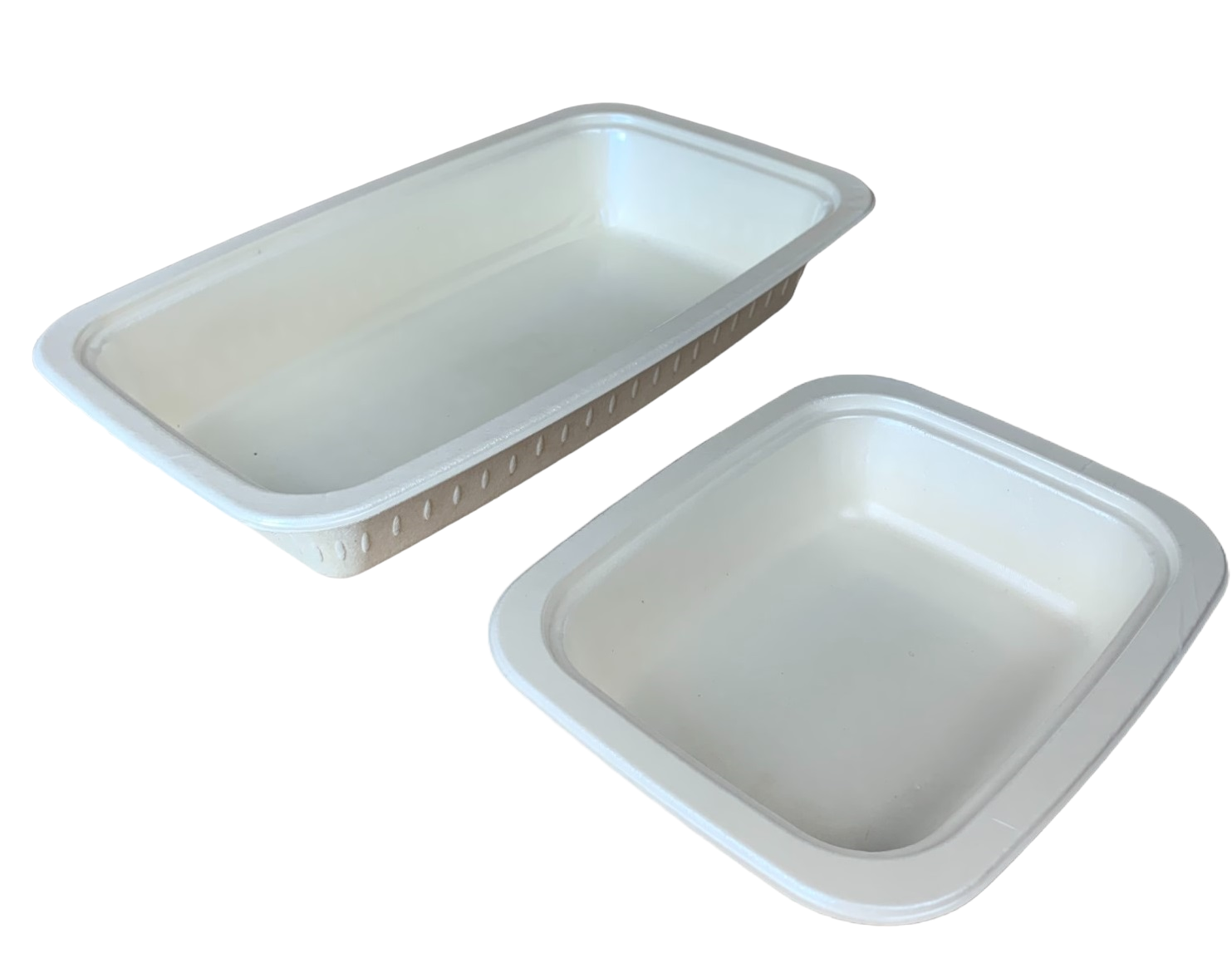 Case studies
The 100% cellulose tray - a solution with an attractive CO2 balance
A lot of packaging often answers only one part of the ecological equation. This is acceptable, because we each have our own specific climate strategies.
For those who have decided to limit CO2 emissions by favoring local production and the absence of chemical additives, solutions based on cellulose from FSC or PEFC wood are options worth considering.
In the gastronomy and take-away sector, we can mention pure cellulose trays available in GastroNorm or menu tray formats. These are made from natural materials, free of any PFAS. They are renewable and, in a controlled environment, decompose in 8 weeks*.
*TÜV AUSTRIA certificate: OK COMPOST INDUSTRIAL
TELL US ABOUT YOUR
PACKAGING PROJECT